This is a sponsored post written by me on behalf of ZYRTEC®.
Remember how I thought I had a cold and it just ended up being my allergies? Yeah, that was lame. Apparently it wasn't just me and there was some sort of freak outdoor allergen wave hitting the country. Frightening. Thankfully relief was just a pill away. I'm kind of mad it took me so long to realize I wasn't actually sick, because I basically did nothing with my life all week. To top it off, most of my "outfits" were really just mismatched pajamas. It happens. Ignore the missing drawers. File that under projects we'll never finish.
Anyway, I've dealt with super-cool allergies since I was a kid. I distinctly remember having to call my Memaw from school in the 6th grade because my eyes wouldn't open and I sounded like Darth Vader when I could actually force some words out. Side note: I'm no longer allowed near Bradford Pear trees when I haven't taken my meds.
After some trial and error in the medicine department, I found ZYRTEC®. Finding something that worked for me really has made a huge difference in my life, especially during the spring and summer months. I mean, I like to be able to see out of my eyes. Breathing is cool, too. I want to keep doing those things for as long as possible.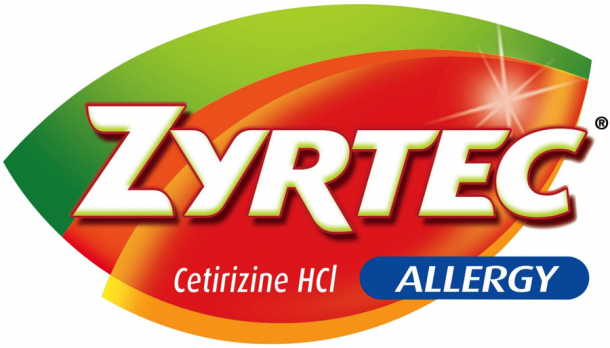 I continue to purchase ZYRTEC® because it lasts for 24 hours and it starts working within an hour of taking your first dose. I basically couldn't go outside half of the year without it without wanting to curl up into a ball and die, y'all. I'm a little dramatic, but my fellow seasonal allergy sufferers know just how bad it can be.
ZYRTEC® doesn't just keep you from feeling like death, though. It can also help keep you from looking like it, too. What? It's true. It is an awesome resource for those suffering from ALLERGY FACE® beauty challenges like watery eyes, a red nose, and a puffy face. Yep, I've been there. The struggle is real. Remember that swollen eye story? Well, I can't imagine that my looks that day had the boys lining up for a date.
In an effort to help allergy sufferers combat these beauty woes, ZYRTEC® has teamed up with celebrity makeup artist Jamie Greenberg. She has created six makeup "looks" perfect for allergy sufferers.
She has some pretty great ideas that I'm sure I'll snag the next time I forget to take my allergy medicine. Or just when I haven't slept enough. I look pretty rough then, too.
So, tomorrow, armed with my beauty tips and allergy pills, I'm going to make this week my… best friend. I think that's how that quote goes. Who's with me?
Question 1: What's your absolute, all-time favorite beauty tip? Mine is to just not look in the mirror. Voila. Problem solved.
Question 2: Do you suffer from seasonal allergies? My biggest issues are trees and grass. I know. I'm allergic to Bermuda grass and that jank covers our entire yard. Fun times.
This is a sponsored post written by me on behalf of ZYRTEC®.