Yesterday morning, Maddux and I got ready bright and early. We had an exciting event on the agenda: The Masters! Practice rounds started yesterday and we were jacked to get to go in. Side note: I just bought a new camera and I totally haven't figured out the timing. My #selfie game is not on point these days.
We met my dad over at the National, and the weather turned out to be even worse than I expected. Check my hair out, y'all. Woof.
This is Maddux's "third" year at the tournament. I went when I was pregnant and he got to go in as a baby. That kid thinks he owns the place.
Obligatory Masters shot.
Hi, Jason Day. Fancy seeing you here.
It was a little too early for the cheap beer. Oh well, maybe next time.
Around 11, as we were heading out, we heard the sirens. They ended up canceling the rest of the day because of the weather. Lightning + golf = no bueno. I'm glad we got a chance to walk around for a while! In related news, I am done walking for, like, forever. After a theme park and a golf course, I'm ready to take a break.
Get ready for the blogging segue of your life, folks…
How can I go buy myself birthday clothes without walking around the mall, you ask? I know you didn't really ask that, but let's all pretend you did. Well, STITCHFIX, duh. They send the clothes directly to your house. Boom.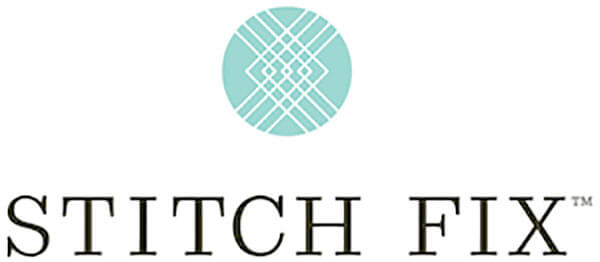 Okay, but seriously, I basically hated the thought of this service. I mean, I have to pay $20 for someone to send me clothes and then I have the option of buying them. Um. Right. Anyway, I know that the twenty bucks would go toward the clothes I chose to purchase, but what if I hated it all? I'd be out twenty bucks. I try to be nothing but honest on here, and I have to say I would never have tried this out on my own. Like, legitimately never in a million years. I pretty much cringe at the thought of wasting even a dollar.
Then, randomly, a few months ago I got a Klout perk for a $20 Stitchfix credit. Well played, Stitchfix. Well played. That credit means I wouldn't have to pay for the clothes to be shipped to me, and if I wanted something out of the fix, it would be twenty dollars off. Way to reel me in. My fix came in yesterday.
Now here's where I need some help. I am not really that great at picking clothes out for myself. I'd live in running shorts if I could. Ryne usually helps me shop (really), and we argued over a few of these items. Actually just the shirts. So instead of being an adult and choosing for myself, I'm deferring to y'all. You choose the shirts I keep. You spend my money. Ah, it feels good to take the pressure off of myself.
Let's start off with the definitely yes. I love, love, love these pants. From the fit to the color, they are perfect. Keeping these.
Then let's all laugh at the definite no. Kidding. I actually think this is a really pretty dress, but the fit isn't right for me. A different style with this fabric would have won me over.
Finally, the maybes. I seriously just can't decide which shirts are worth keeping. I love the idea of each of them, but I can't tell which ones work for me. Heeeelp. PS: Sorry for putting my face in these.
So, there you have it. My first fix. It was semi-successful I'd say. I don't know if I'll order another box from Stitchfix. I mean, I have to figure out what I'm even going to keep from the first one. And in all seriousness, I can't wait to hear your feedback! Thanks for your help in advance. I'm lost here.
I better go get ready, though. I have a day-date with my friend Aubrie for lunch, celebrity-stalking, and then the gym. Perfect day if you ask me. 🙂